Call us today for more information on our
Norwalk copier repair and
maintenance services at:
800. 870.9049
ON-SITE SERVICE RATES
ON-SITE SERVICE RATES START AT $72.50 + PARTS

TIME STARTS WHEN TECH ARRIVES AT YOUR LOCATION
Norwalk, California, area PREVENTIVE MAINTENANCE
Includes complete cleaning, mechanical testing, adjustment and fine alignment designed to eliminate unnecessary service calls.  This service is provided at least once per year whether you place a service call or not.  We can also provide additional scheduling to meet the needs of your company!
Our Norwalk copier repair service also provides annual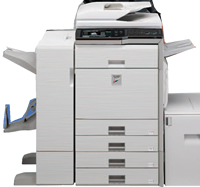 service agreements, maintenance programs and cost per copy maintenance for copiers, printers and facsimile equipment designed to help control the cost of repairs, maintenance and support related issues.
CONVENIENT BILLING
Billing can be provided to meet the needs of your company (annually, semi-annually or quarterly). Our minimum billing requirement for semi-annual billing is $1,000.00. For quarterly billing, our minimum requirement is $2,000.00.