ON-SITE SERVICE RATES
ON-SITE SERVICE RATES START AS LOW AS $72.50 + PARTS

TIME STARTS WHEN TECH ARRIVES AT YOUR LOCATION

American SERVCO Imaging Systems

/ Southern California Copiers /

SoCal Copiers

also provides

annual service agreements

,

maintenance programs

and

cost per copy maintenance for copiers, printers

and

facsimile equipment

designed to help control the cost of

repairs, maintenance

and

support

related issues.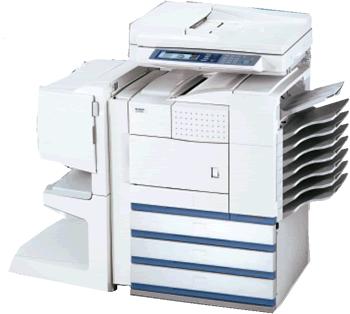 Our annual maintenance / service agreements include:
All Parts
All Labor
Same Day Service
Annual Cleanings
Inventory Assistance
Budgeting to meet your needs
Our copier, printer and fax service, maintenance and repair territory includes all of Los Angeles County, Orange County and the Inland Empire.
If you are located in the Inland Empire cities of Riverside, San Bernardino, Fontana, Ontario, Rancho Cucamonga, Corona, Temecula, Moreno Valley, Montclair, Chino or Upland, please call us at (800) 870-9049.
PREVENTIVE MAINTENANCE

Complete cleaning, mechanical testing, adjustment and fine alignment designed to eliminate unnecessary service calls.  This service is provided at least once per year whether you place a service call or not.  We can also provide additional scheduling to meet the needs of your company!

All parts are covered including platens, motors, power supplies, mother boards and even power cords.  This eliminates the possibility of additional bills that can be quite costly and unexpected.
ALL LABOR

All labor for the entire year is covered.  This eliminates the need to pay hourly rates that can be very expensive for software related problems or overhauls.

ALL TRAVEL CHARGES INCLUDED

With American SERVCO Imaging Systems service agreement, there is never a travel charge added to the cost of a repair.
UNLIMITED SERVICE CALLS

This ensures that regardless of how many times your machine fails, it will be back up and running quickly without any delays and without any additional charges.

QUICK RESPONSE

All service calls are responded to within 4 to 6 hours. This will ensure that your personnel are back to the job they need to do the most.
INVENTORY ASSISTANCE

American

SERVCO

Imaging Systems will also assist in maintaining inventory control by make, model, serial number and location for each machine that is covered under our maintenance program.

BUDGETING

With a service agreement from American SERVCO Imaging Systems you know exactly what your maintenance charges will be for the entire year. There are absolutely no hidden charges. Everything is covered with exception of Acts of God and abuse. i.e. earthquake, flood, fire, spilling of liquids etc.
CONVENIENT BILLING

Billing can be provided to meet the needs of your company (annually, semi-annually or quarterly). Our minimum billing requirement for semi-annual billing is $1,000.00. For quarterly billing, our minimum requirement is $2,000.00.
© 2012 American Servco Southern California Copiers
inland empire website design wow webs